Gazing over the timeless city, her youth juxtaposes its ancient tales. Ravens circle, hinting at hidden secrets and stories waiting to be unveiled. She cannot wait to explore this enchanting blend of past and present.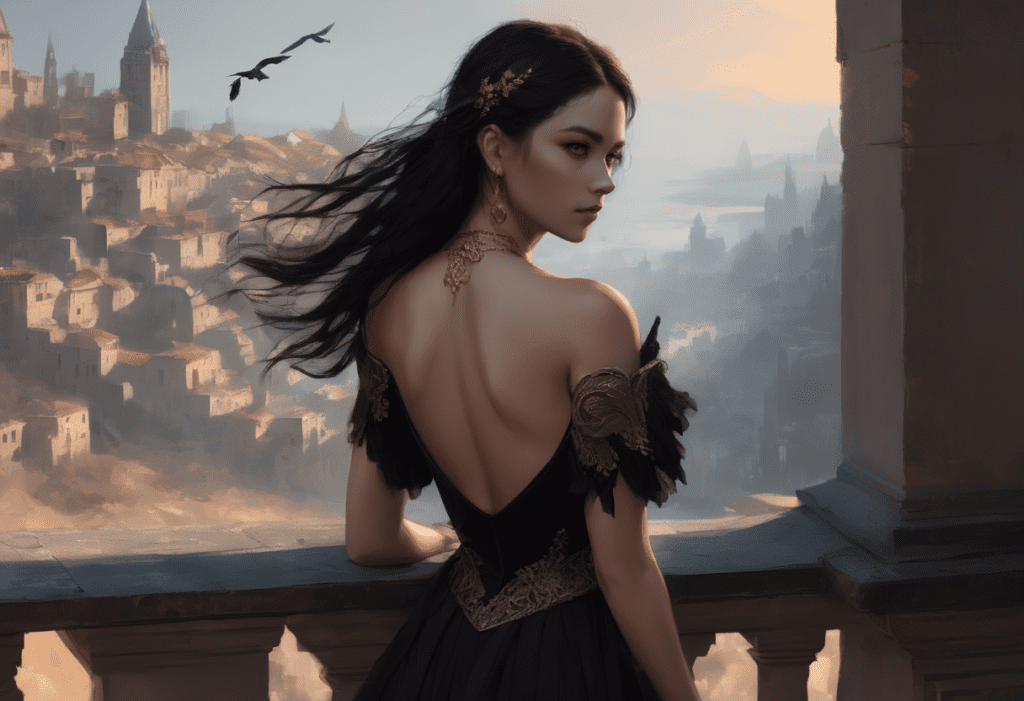 You will learn how to generate these images in a realistic painting style.
Text-to-image settings.
Inpainting settings.
Note on building this prompt.
To continue reading, become a member of this site
Already a member? Log in here.